Good luck to all our teams!
We have four teams competing on Saturday and the good news is SPECTATORS are WELCOME!
????Entry from HBF Reception ????
????Games in the water polo pool
????All day BBQ
????Club Bar open from noon!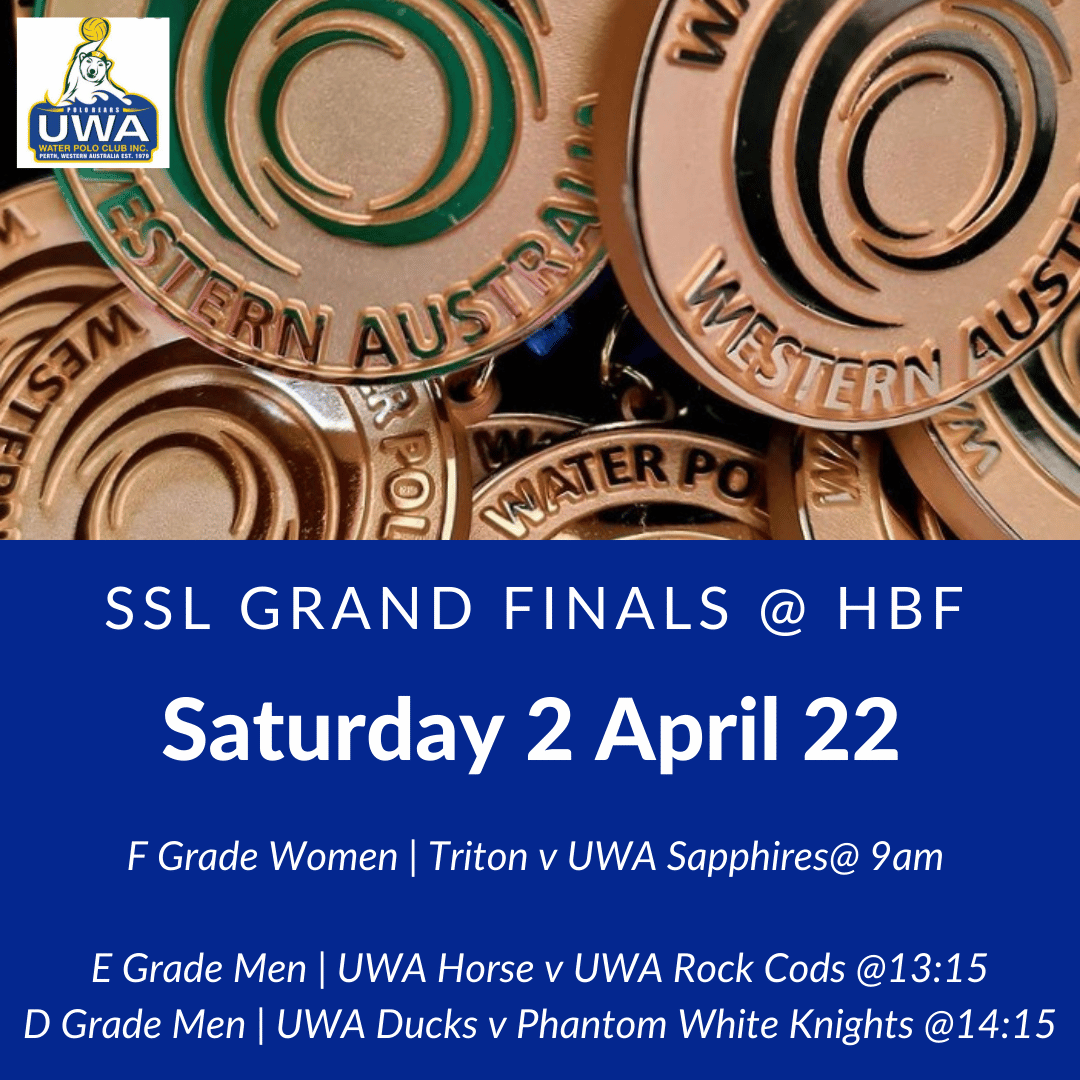 Good luck to our JSL teams playing in Grand Finals on Sunday!
U12 ????‍♀️Cubsters, 08:20 v Melville
U12 ????????‍♂️Cubs, 08:20 v Melville
U16B ????‍♀️Blue, 10:45, Newman
U14A ????‍♀️Gold, 14:30 v Melville
U14A ????????‍♂️Bears, 15:15 v Melville
U16A ????????‍♂️Bears, 16:00 v Melville
U18A ????‍♀️Bears, 16:45 v Melville
U18A ????????‍♂️Blue, 17:30 v Melville
????Spectators welcome
????Entry from HBF Reception! ????
????All games in water polo pool